Express Vehicle Inspection Services
Vehicle inspection is an express DMV service that we offer to our customers so they can skip the long lines at the DMV and get back on the road. 
We conduct authorized: 
Reconstructed Vehicle Inspections (Tues-Fri Only)

Surety Bond Inspections
Do you need a VIN Verification?
There are several situations that may require you to verify your Vehicle Identification Number (VIN). Some of these situations include:
Needing a VIN number assigned to your vehicle or home-built trailer
Registering a reconstructed vehicle after major alterations
Purchasing a vehicle from an impound lien, mechanic's lien, or
warehouse lien
Importing a car from another country
Purchasing a vehicle through a US Government auction
If you're not sure whether you need a VIN verification, please call our office at (907) 868-2050, and we'll help you figure it out.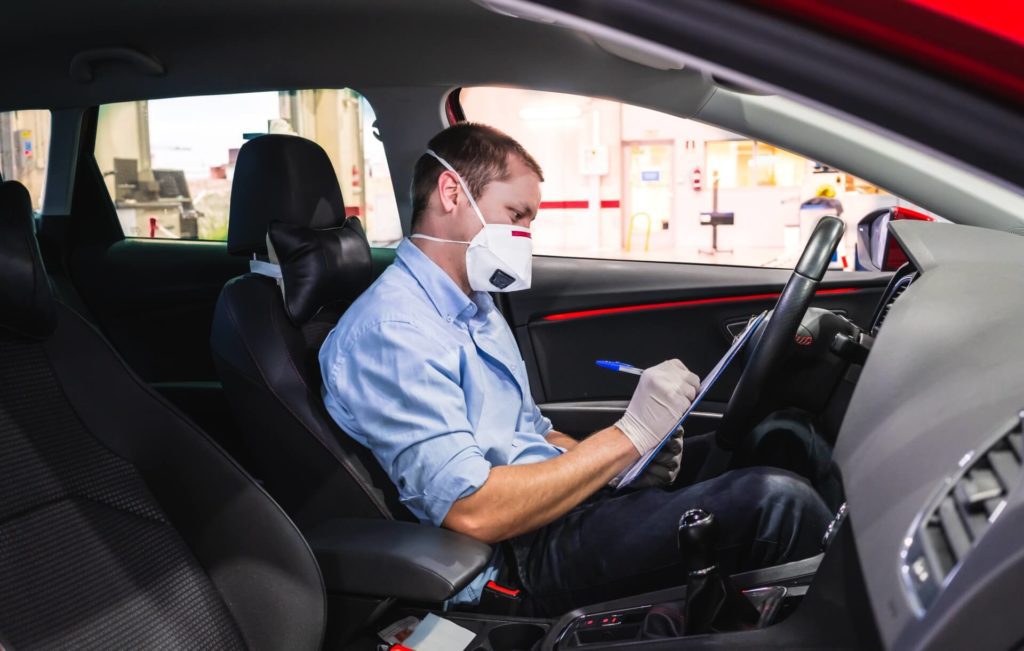 How to Get a VIN Verification
In order to get a VIN verification, your vehicle must be inspected by one of our authorized inspectors.
No appointment necessary!
We will thoroughly examine your vehicle's:
VIN
License plate
Axles
Fuel type
Wheels
Body type
Make
Model
Odometer reading
Federal certifications
Your vehicle must be in good working condition, with all the parts operating as required by state and federal laws, to qualify for a VIN verification when applying for title AND registration. Please ensure that the mechanical parts like your steering system, brakes, and lights work properly so our inspectors can perform your VIN verification.
Ask us about our one-way trip permit that allows you to drive legally to your inspection with us!
Reconstructed Vehicle Inspection
A vehicle that has been altered significantly by adding, removing, or substituting essential parts (e.g. the body, engine, chassis, etc.) is considered a reconstructed or salvaged vehicle. Insurance companies will also commonly "Junk" or "Salvage" a vehicle after an accident and report this to the DMV, in which case you will need to complete the process for a Reconstructed title.
A reconstructed vehicle must be titled and registered before you can legally drive it again. In order to obtain the title and registration, your reconstructed vehicle must be inspected by an authorized DMV representative (which we have here at Auto Tags & Titles)
No appointment necessary!
You will complete a Reconstructed Vehicle Affidavit to be completed in front of one of our representatives. This affidavit must be completed by the person responsible for the vehicle reconstruction.
After completing this inspection, talk to us about obtaining a title for your reconstructed vehicle. It's one of many fast DMV services that we offer!
Frequently Asked Questions
If you have any questions, please feel free to call us at our main line: (907) 868-2050 or you can send us an email using our online contact form.