Tags and Titles Services
Auto Tags & Titles can help with your tags and titles needs. We offer the following services:
Issue Tags and Titles
New or Duplicate Registrations
License Plates
Change of Address
Boat Registrations and Tags
Commercial and Non Commercial Vehicles
Trailers, RVs, Snow Machines, ATVs, Motorcycles and Boats
Forget spending countless hours finding the right forms and waiting in line at the DMV. Our friendly staff is standing by to help you with all of your tag and title needs. Appointments aren't necessary and our wait times are usually between 0 and 20 minutes. We've designed our processes to be as quick and easy as possible. A knowledgeable expert will help you every step of the way and will have you back on the road in no time.
Not sure exactly what you need? Have questions about forms, waiting times or something else? We're here for you.
Buying or Selling a Vehicle?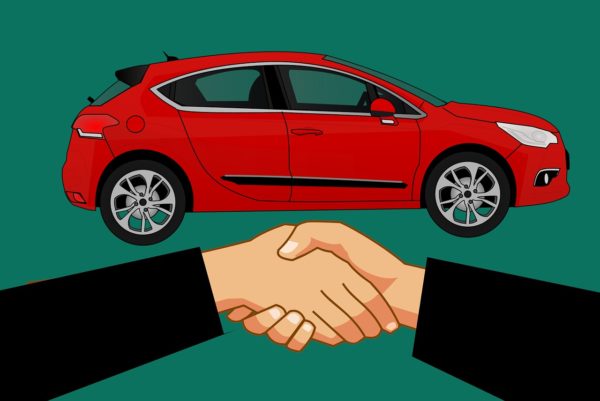 It is required by the state of Alaska, after purchasing a new vehicle, that it is transferred to your name within 30 days of the sale in the form of an Alaskan Title.
Auto Tags & Titles can process your title instantly, which means you can get on the road right away.
We highly recommend the buyer and seller meet at Auto Tags & Titles to complete the transfer of ownership. We will verify the vehicle has a clear title and process the title transfer to the new owner.
Misplaced your title? No problem! We can replace missing titles right away. We can also remove a lien holder and update the vehicle record to show your vehicle was sold.
Valid government issued identification required for ALL transactions
Transfer of Ownership
Title or Manufacturer's Certificate of Origin (MCO) with transfer of ownership and odometer statement complete
License plate or VIN number
Lien release letter if previously financed
Vehicle Transfer Notification
License plate or VIN number
Buyer's name and address or
Notice from bottom of title
Lien Release
Original title with lien released or
Lien satisfaction letter from previous lienholder
NOTE: The Vehicle Transfer Notification does NOT take the vehicle out of your name. It is simply a note in the system showing the vehicle was sold.
Replace Alaska Plates, Decals and Tags
Need to replace lost plates, tags or decals? We've got you covered.
We can issue replacement plates and tags for vehicles, motorcycles, trailers, RVs, and commercial vehicles.
We can issue replacement decals and tags for boats, ATVs, and snowmobiles.
Valid government-issued identification is required for ALL transactions.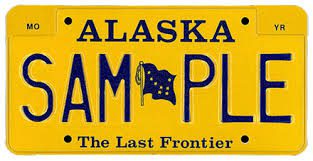 To request a replacement plate or registration for a vehicle on which you are listed as an owner, bring a copy of your registration and completed form V1. This includes plates, tags and decals for cars, motorcycles, trailers, RVs, commercial vehicles, ATVs and snowmobiles.
For boat tags and decals, use form B1.
We do not process personalized plates. Once a vehicle is titled and registered under your name, you are then able to visit the Alaska DMV website and order personalized plates for that vehicle. They will confirm if the characters are appropriate and available, process your request, and mail your personalized plates to you.
If you have any questions, please feel free to call us or you can send us an email using our online contact form.