The state of Alaska offers permanent permits, permanent license plates, temporary permits, and disabled veteran license plates to its disabled drivers. Eligibility is determined by various factors; a medical examination is required.
To obtain a disabled parking permit of any kind, you must do the following:
Download Form 861
Undergo an examination by a licensed medical provider
Completely fill out the application
Submit the completed application to Auto Tags & Titles in-person or by mail
Eligibility for Disabled Drivers
If you meet one or more of these requirements, then you are likely eligible for a disabled driving permit:
You can't walk more than 200 feet without stopping
You can't walk without some form of assistance (e.g. wheelchair, crutches, cane, walker, prosthetic device, or other walking aid)
You have a lung disease
You use a portable oxygen tank
You have a heart condition (Class III or Class IV)
You have an arthritic, orthopedic or neurological condition
Temporary driving permits can be granted to drivers experiencing temporary disabilities or injuries. These may include broken limbs, post surgery recuperation, and difficult pregnancies.
A medical examination is required to be eligible for any kind of disabled driving permit.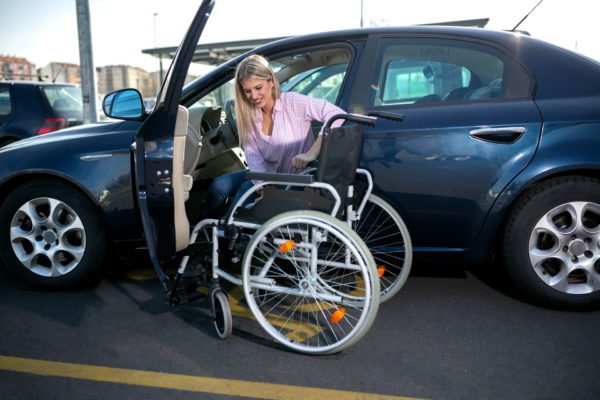 Types of Disabled Parking Permits
Alaska is unique from other states in that it requires a new application form and medical examination to renew or replace a disabled parking permit. This applies to any type of the permits and plates listed above.
You can get a disabled parking permit for free. Your first set of permanent license plates are also free. Renewing or duplicating your permit will cost $10.
How to Submit Your Application
Once you've completed Form 861, you can drop the original document off in-person or mail it to our office:
Auto Tags & Titles
3811 Spenard Rd
Anchorage, AK 99517
Frequently Asked Questions
If you have any questions, please feel free to call us at our main line: (907) 868-2050 or you can send us an email using our online contact form.